The Meh™ During A Pandemic
Since April 2020 Mithra Trust has directly engaged with close to 2000 young Indians on their mental health and well-being. Participants from across the country have been attending The Meh™ sessions virtually.
The Mithra (friend in Sanskrit) Trust was founded in 2018 to provide mental health services and tools in a way a trusted friend would.
During the lockdown in response to the rapid spread of COVID-19, we offered the following, a webinar The Meh™ During Lockdown and two facilitated spaces online for self-expression and self-reflection – Let's Discuss The Meh™ and Doodles For The Meh™.
What is The Meh™? It is an overwhelming feeling of emotions and thoughts – sadness, loneliness, worry, boredom, disconnection and so on. The Meh™ is a simple way to articulate that you're not okay.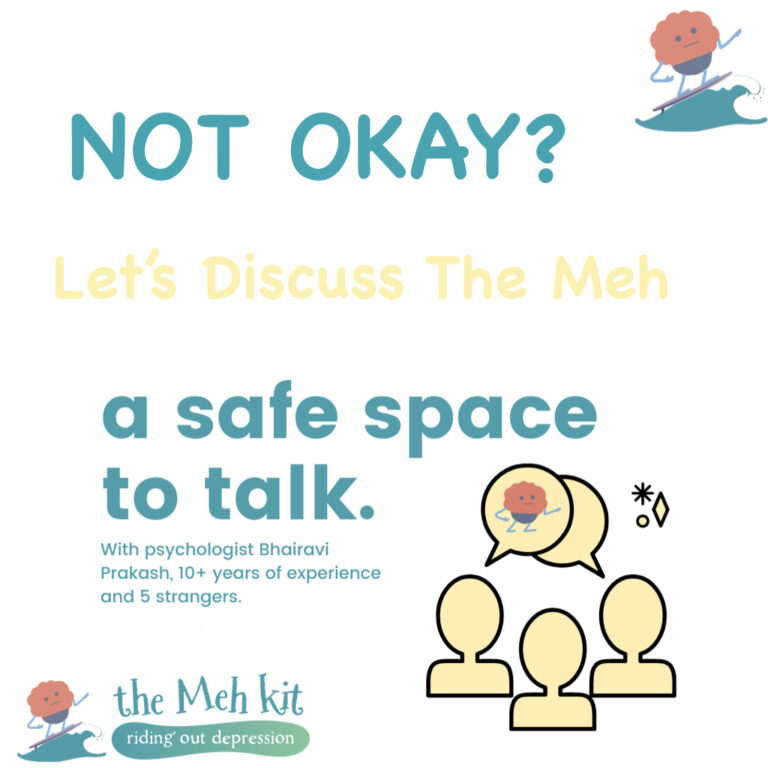 Let's Discuss The Meh™ is a facilitated group discussion where participants are provided with a safe space and tools to help make sense of what they're going through. These art-based tools from The Meh™ Kit, which also include comics, help promote understanding and self-expression. This session is usually facilitated by Bhairavi.
---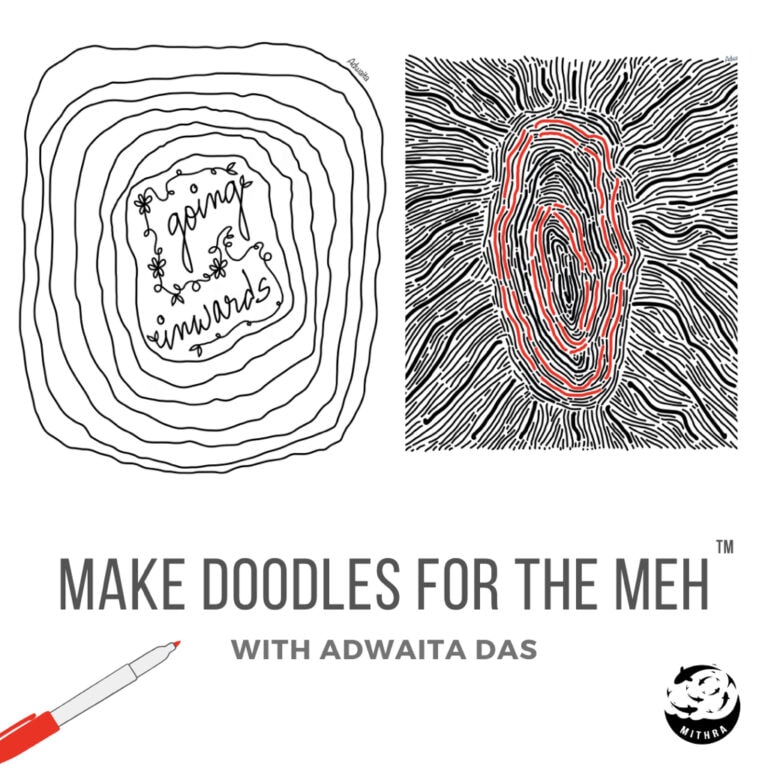 Doodles For The Meh™ is a facilitated group session where participants are guided through self-reflective exercises where in addition to making doodles, they are encouraged to focus on their breathing, observe their thoughts and emotions, and guided on how to 'let go' of The Meh™ . This session is facilitated by Adwaita.
---
The sessions we offer at Mithra, are usually attended by those who have a mental health condition or know that they're not okay, even if they have not received a diagnosis. The participants for both our facilitated sessions are Men (cis, trans), Women (cis, trans), Non-Binary and Gender Fluid participants aged between 15 and 37. However, at the start of the lockdown, we saw a whole new segment of people participating, those who had not faced mental health struggles before and *were facing overwhelming emotional distress for the first time.*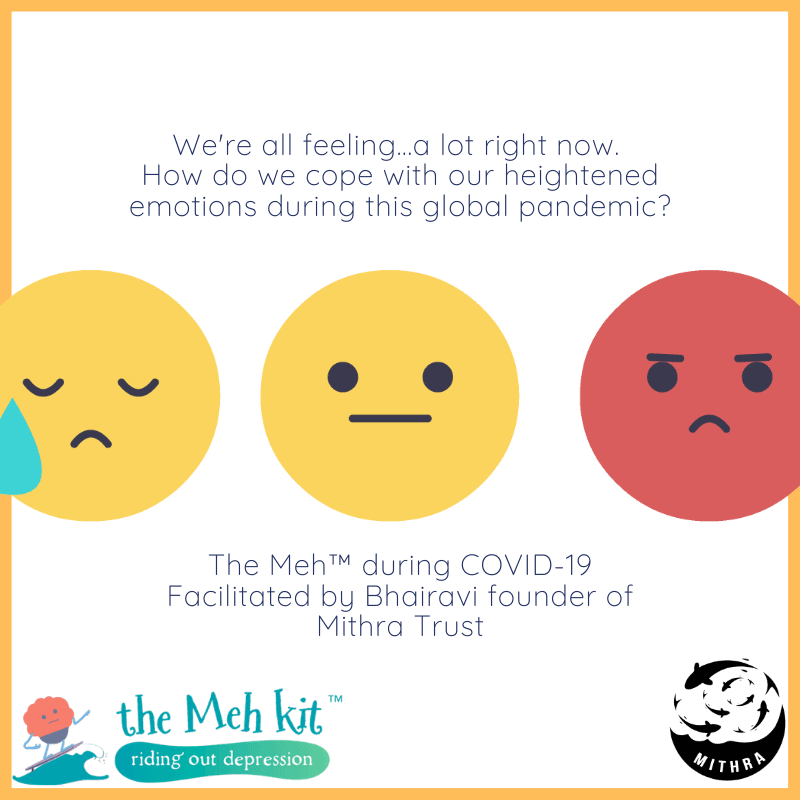 The webinar is offered to educational institues, youth networks and social enterprises. Some of the organisations we have facilitated for include Rohini Nilekani Philanthropies Sewa Bharat, Shakti Social Entrepreneurs, Gandhi Fellowship, Dream a Dream, educational institutions supported by Young Indians Chennai, Fire fly Community, Villgro, Kolkatta Centre for Creative Arts, Prakriti Foundation, Tribes For Good, Janaagraha and Sewa Federation. These sessions are facilitated by Bhairavi & Sanjana.
To know more about our sessions do write to us hello@mithratrust.com.