You know what's not Meh?
Our Team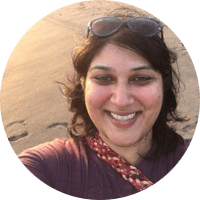 Bhairavi Prakash
Founder, Managing Trustee
Bhairavi is the Founder of Mithra, as a Psychologist, she often wonders what the world would look like if each of us were working towards being the most authentic versions of ourselves and helping others do the same. Mithra is her effort to do that, help people take care of themselves and take care of others.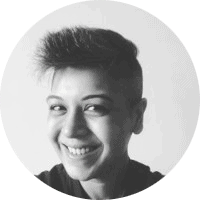 Adwaita Das
Creative Facilitator
Adwaita Das is an author, artist and auteur.  As Creative Facilitator, Adwaita believes that art and creativity have the power to heal. Adwaita's work with Mithra has helped provide individuals with the tools and practices to express themselves freely, foster empathy, and build their capacity for self-discovery and healing.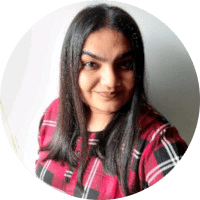 Urusha Maher
Creation, Ideation, & Design
Urusha's creativity and skills brought Sky's world to life in the award-winning Sky Is The Limit illustrated mental health campaign. She has seen the impact that storytelling can have on increasing mental health awareness and reducing stigma. Through her work, Urusha would like to help the Mithra community to support themselves and others.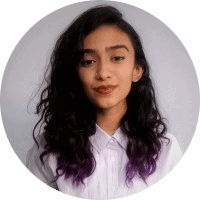 Ramya Srinivas (Rahel)
Mental Health Design Associate
Rahel dreams of a world where mental health support is accessible to all, as much as healthcare is. Rahel, strongly believes that mental health must be spoken about everyday, everywhere. With Mithra, she hopes to build dialogue around mental health with many colours, puns and stories of hope!
Jo Krishnakumar
Facilitator
Jo is a Transfeminist activist, PhD research scholar and anthropologist who in addition to having lived experiences, also has deep contextual knowledge of the cultural and social environment in which identities develop and interact with each other.
And everybody wants...
Our Advisors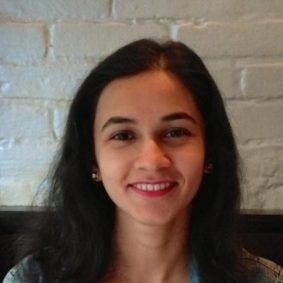 I'm working with Mithra as I believe in working with young people to prevent and manage mental health issues before they become critical.
Dr Navya Singh, Co-Founder, Psyinnovations and Wayforward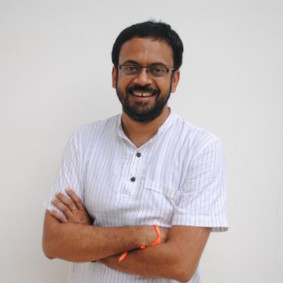 It has become increasingly important to engage with young people and provide them with the skills to become change-makers.
Roshan Paul, Co-founder, Amani Institute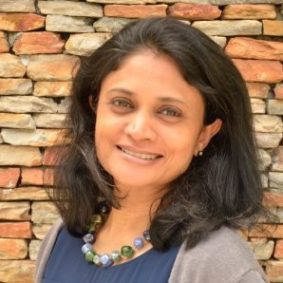 I am interested in supporting the application of social and behaviour change in mental health and this inspired me to become an advisor to Mithra.
Uttara Bharat Kumar, Senior SBC and Capacity Strengthening Advisor, JHU CCP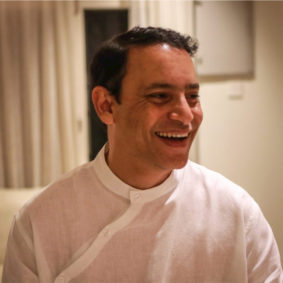 I believe mental health conversations need to be mainstreamed. Mithra is a step in that direction. I lend my support to the team so that we can accelerate this journey and effect change.
Ameen Haque, Founder, StoryWallahs
Supported By
Grant Funding
Mithra's work is supported by grant funding from various donors.
Rohini Nilekani Philanthropies [RNP] supports a new Survivor Mental Health project launching in 2022

COVID Relief grants have supported all of our work since the start of the pandemic, April 2020

AR Foundations & Arogya Welfare Trust provided us with initial grant funding which set Mithra's foundation
And further supported by...
Aditi Chandrasekhar – Communication support
Arjun Rao – Legal support
Krisstina Rao - M&E support
Shivani Narayan – Website design
Srikanth & Shanti Associates – Audit and compliance support
Tena Pick - M&E Support
Veda Krishnaraj – Logo design
Veeru Murugappan - Individual donor
Vikraant Singh Sanwal - Website redesign
Sounding boards of Mithra
Anisha Siromoney
Jacintha Jayachandran
Kamala Easwaran
Kirthi Jayakumar
Rasikha Venkat
Rohit Koliyot
The late Ila Lyngksiar Rynjah
Trustees
Anand MC
Bhairavi Prakash
Shmita Ramkumar
Mithra needs to be accessible, you can help!
Limited mental health resources and barriers to help-seeking in India and makes the safe spaces provided by Mithra crucial. Please do donate to Mithra Trust. One in every three people need your support, we need your support.