Therapists you can connect with
Hello there, if you're looking to connect with a mental health specialist, we have a list of resources here that you can contact. Please note that we do not receive any referral fees from these individuals and organisations. You can reach out directly to them and set up an appointment.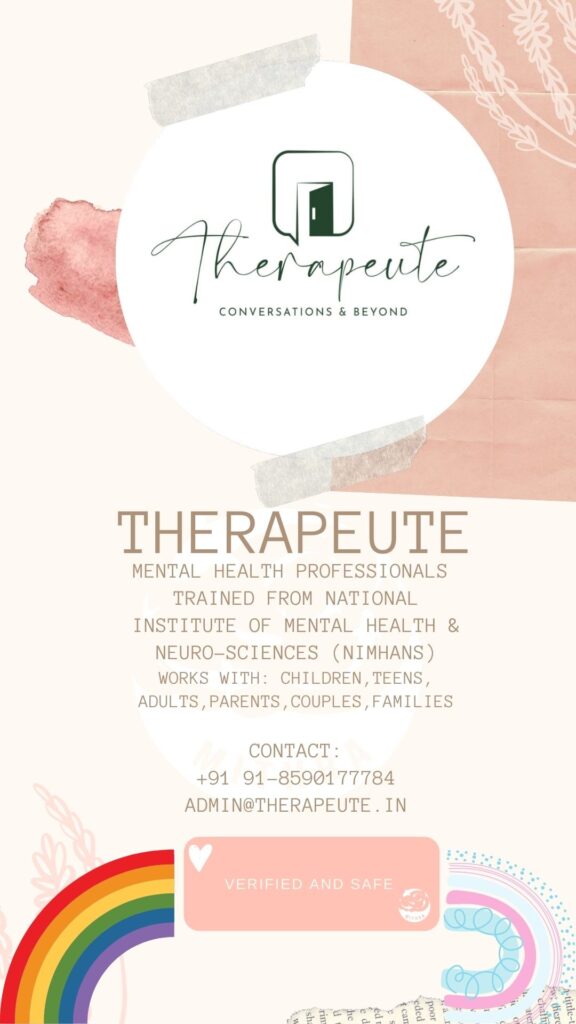 You can look at Therapeute's website for more details and write to admin@therapeute.in.
---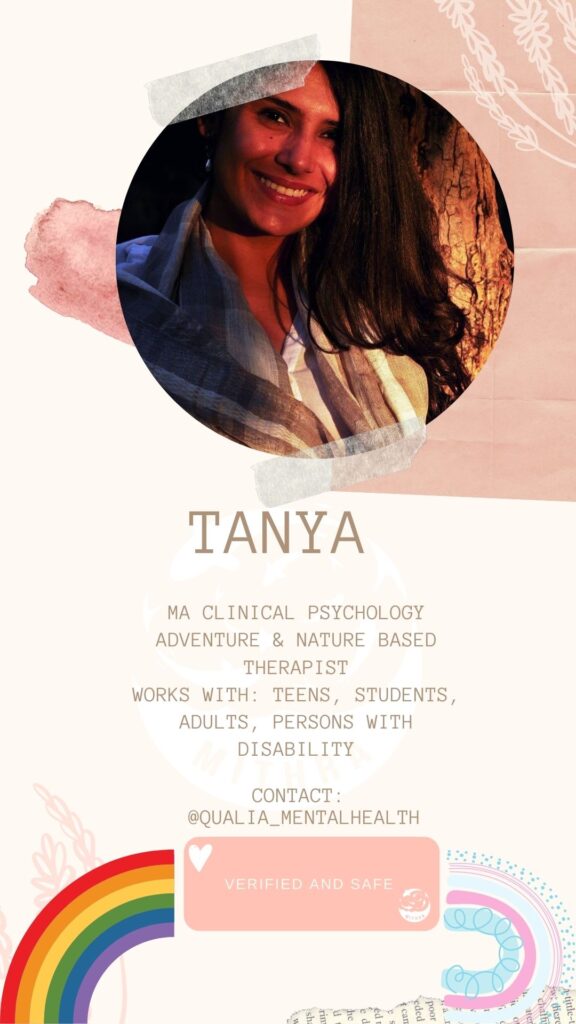 You can contact @qualia_mentalhealth on Instagram or write to tanya.ginwala@gmail.com.
---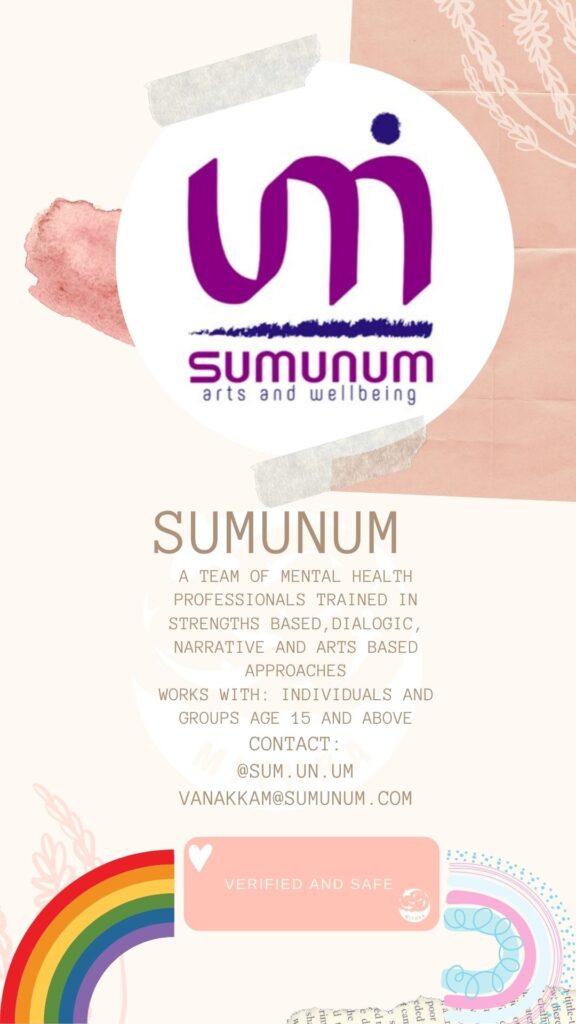 You can email vanakkam@sumunum.com or check out Sumunum's website.
---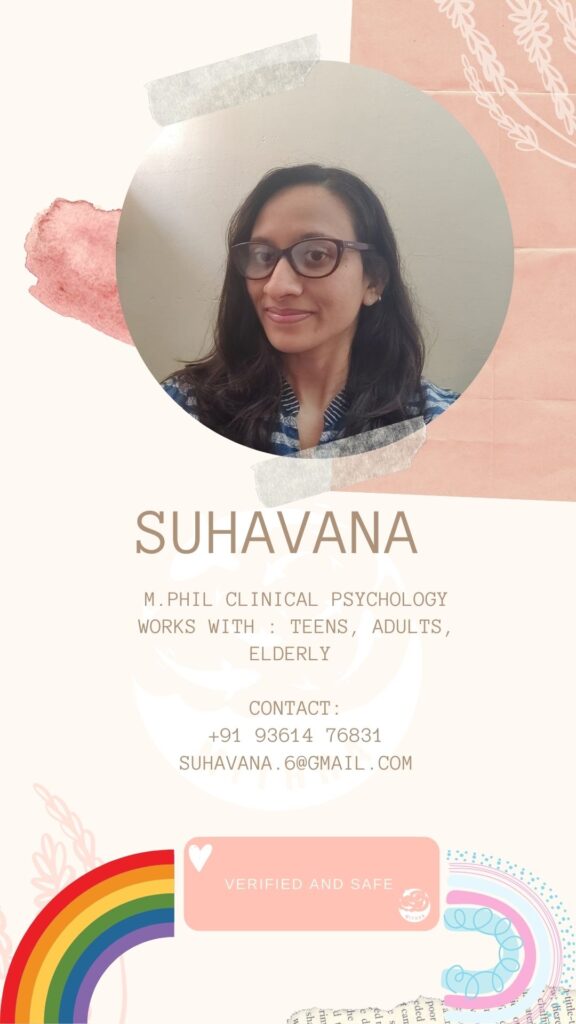 You can write to suhavana.6@gmail.com and check out Instagram.
---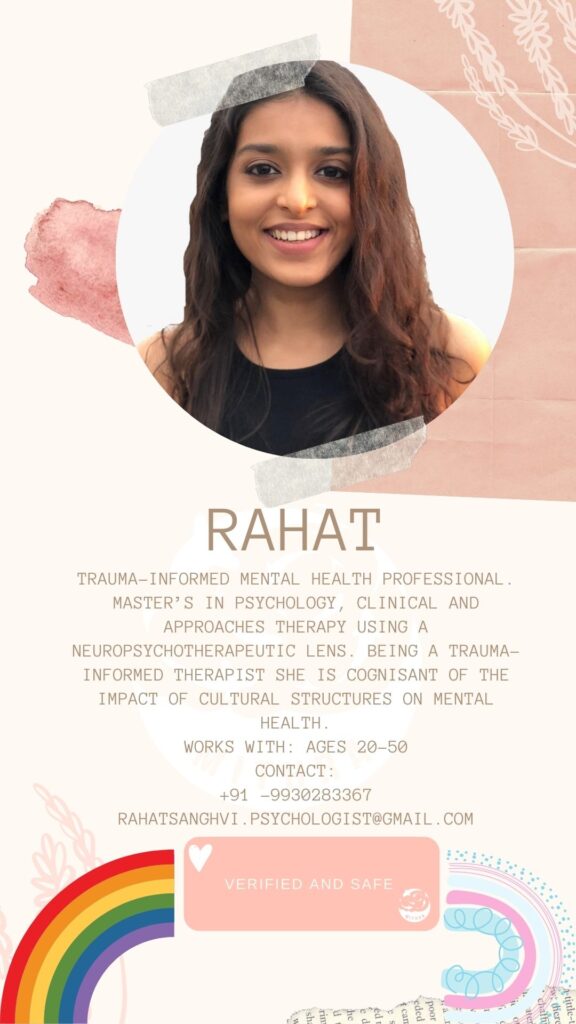 You can write to rahatsanghvi.psychologist@gmail.com.
---