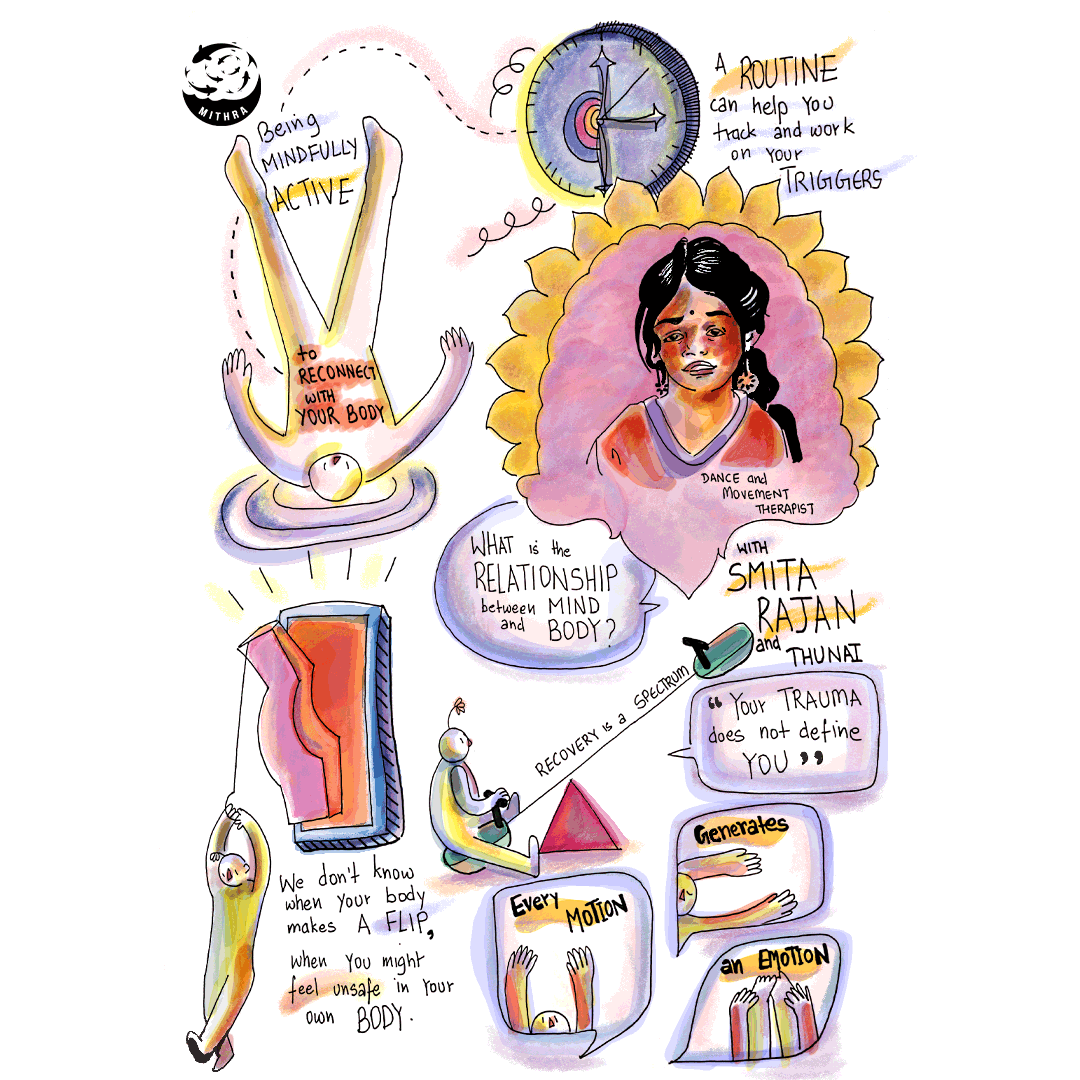 Let's Talk About Trauma - Episode 3
Join us, as we navigate around and through the topic of Trauma, adopting the lens of sensitivity and thoroughness with trauma-informed practitioners.
Episode 3 Smita x Bhairavi: Having chalked the outline of the definition of trauma, in the third episode of Let's Talk About Trauma, Smita, a trauma practitioner and dance-movement therapist from Thunai and Bhairavi, delve deeper into understanding the intricacies of trauma and the body based approaches adopted in recovery.
The conversation kicks off by understanding the relationship between the mind and body by understanding how the brain comprehends and reacts to trauma. Smita talks about the ability of the mind and body to heal itself, which becomes the primary focus in trauma work. She also talks about the disconnect one may experience with our bodies, as a trauma response and emphasises on recovery lying on a vast spectrum, where no two journeys can be compared.
On the topic of trauma recovery, the conversation talks about reaching a point where we learn to self-regulate, thrive in our everyday routine and acknowledge our triggers and the role of body movement in the same.

Each episode has been illustrated with evocative and vivid drawings by Tarushee.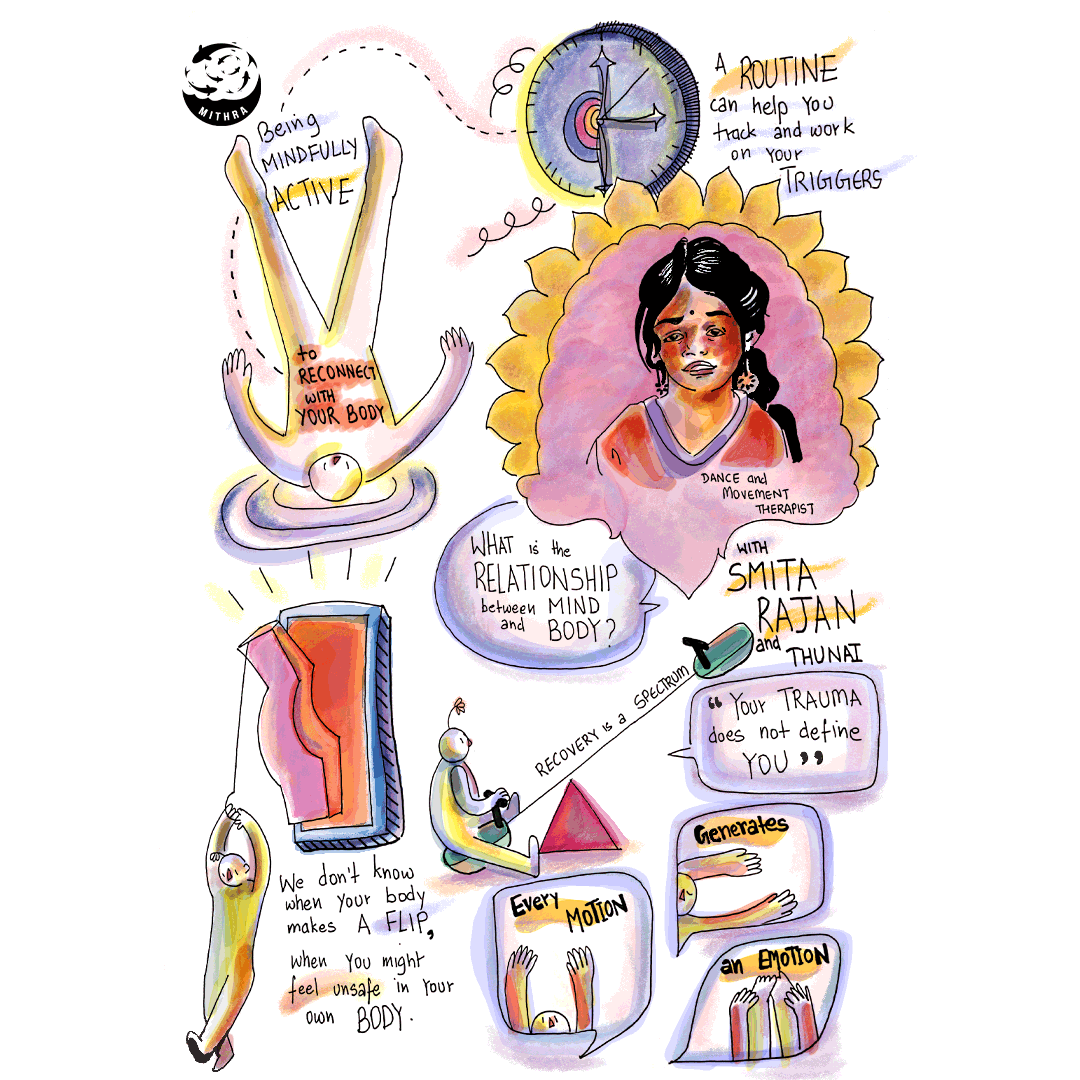 "Every motion gives rise to an emotion" is a motto that anchors most of Smita's body-based work, which she says, when combined with talk therapy, provides the best results. The conversation goes on to explore the importance of engaging with various modalities that activate many more senses, while integrating the same with practices of mindfulness.
The conversation addresses an essential question of how movement therapy works for those who don't feel comfortable or safe in their own bodies and the challenges involved in the process of building a safety network with the practitioner.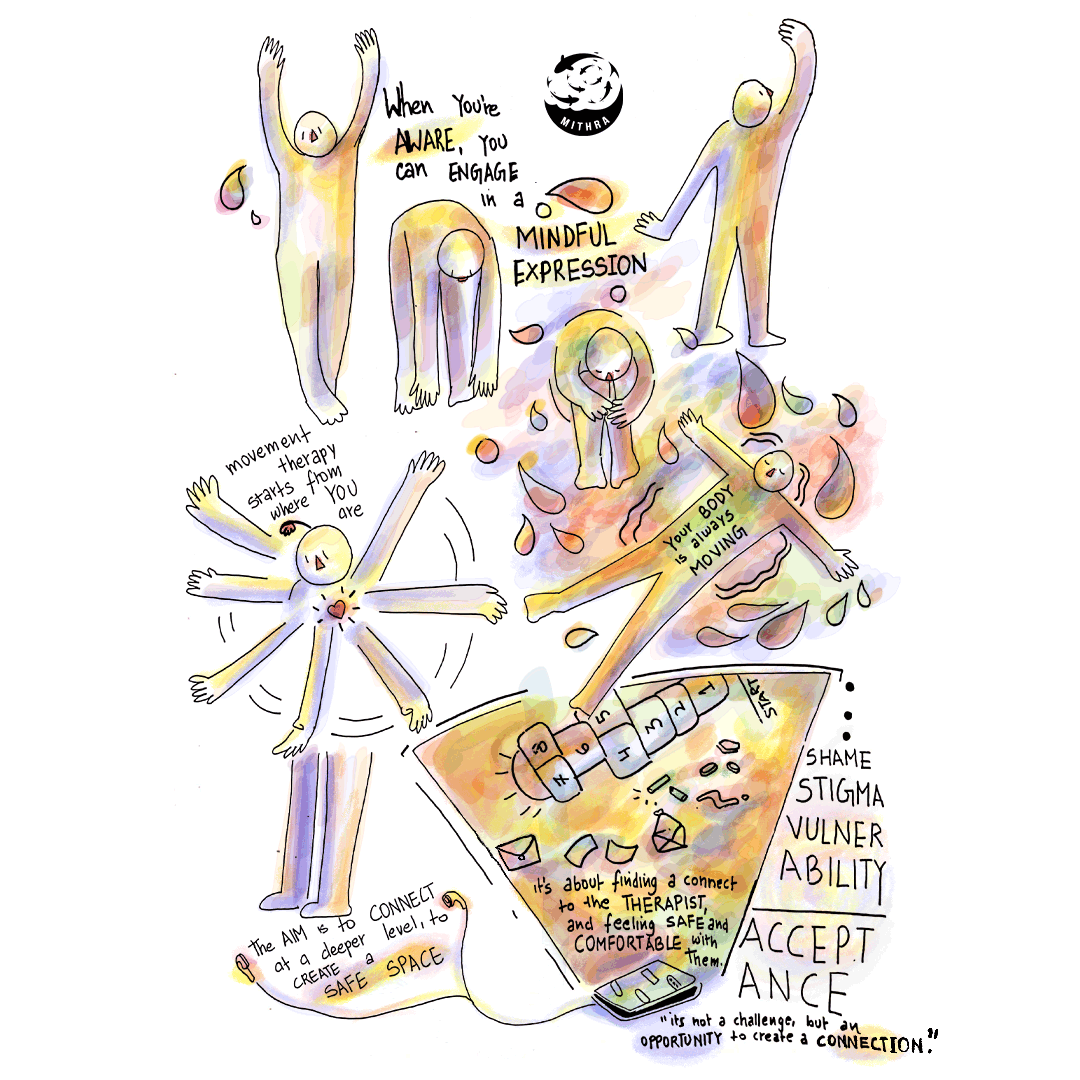 She goes on to extend the importance of building a safety network especially while working with marginalised communities and how this is linked with feelings of shame and guilt that are embodied.
The conversation ends by addressing vicarious trauma and compassion fatigue that we are facing as a collective, due to the pandemic that has come upon us and how we can equip ourselves with various self care practices involving movement, music and mindfulness.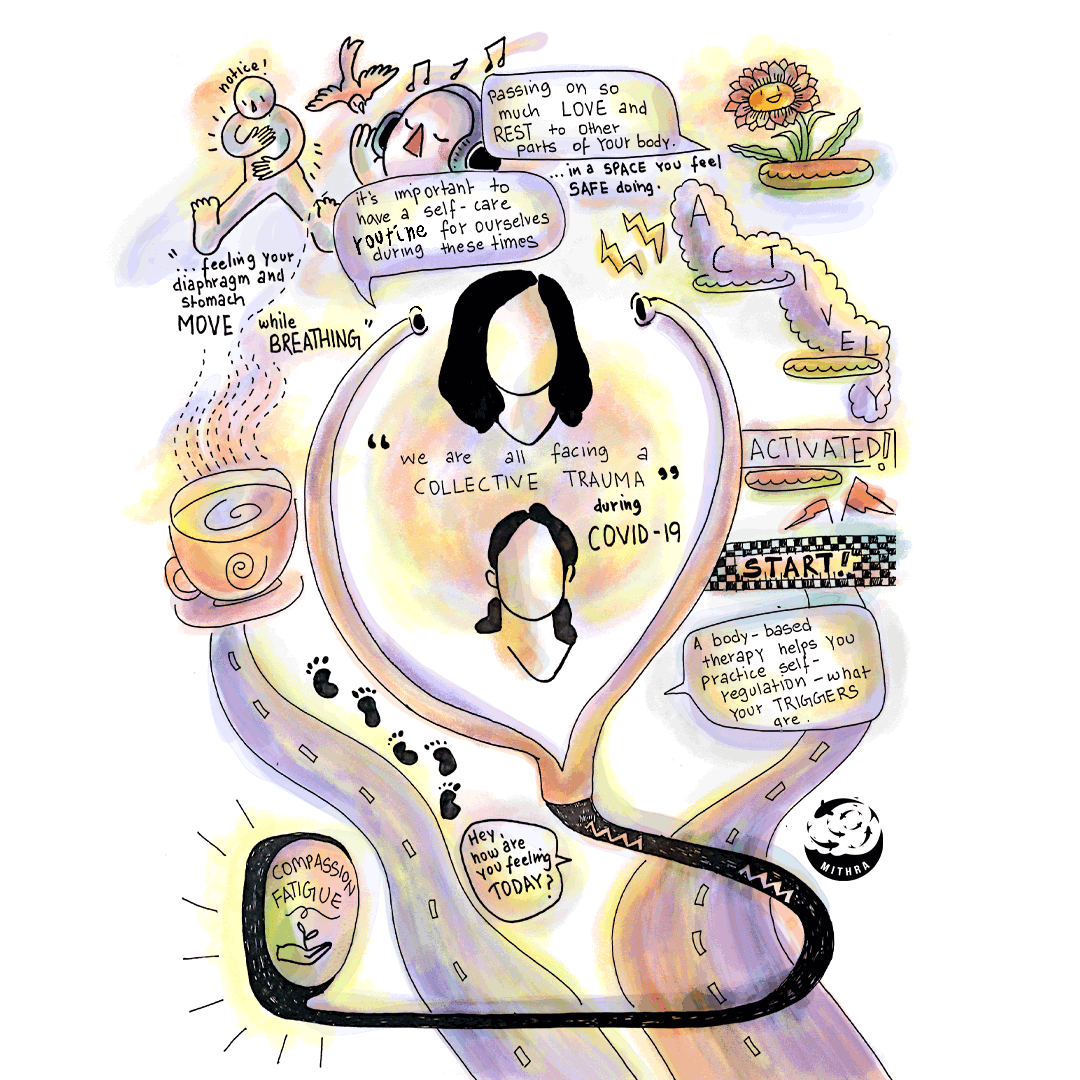 Illustrations by Tarushee Mehra a part-time dreamer and full-time storyteller. Tarushee hones her skills as a creative educator by reflecting on her understanding of the world and the unique way in which she illustrates it. Comics, short stories, rhymes and whimsical characters come alive in her quest to make learning visible and share it.
We'd love for you to use our illustrations on your website or as part of your educational programs. If you do, please credit "Mithra Trust" on all materials that include these illustrations.

Written by Rahel.