Let's Talk About Trauma - Episode 2
Join us, as we navigate around and through the topic of Trauma, adopting the lens of sensitivity and thoroughness with trauma-informed practitioners.
Episode 2 Hena Faqurudheen x Bhairavi Prakash :  Hena is a trauma-focused psychotherapist at the Hank Nunn Institute (HNI). Their passion for designing better communities is inspired by their experiences of working in community mental health, post-trauma, and disaster settings over the last 10 years. They are driven to help build a socially just and inclusive society.
Second in the series where we try to unravel the concept of trauma and the many intricate layers it holds, trauma practitioner Hena Faqurudheen from Hank Nunn Institute and Bhairavi get into a conversation that tries to change the narrative of trauma from "What's wrong with you?" to asking, "What happened to you?".
---
Each episode has been illustrated with evocative and vivid drawings by Tarushee.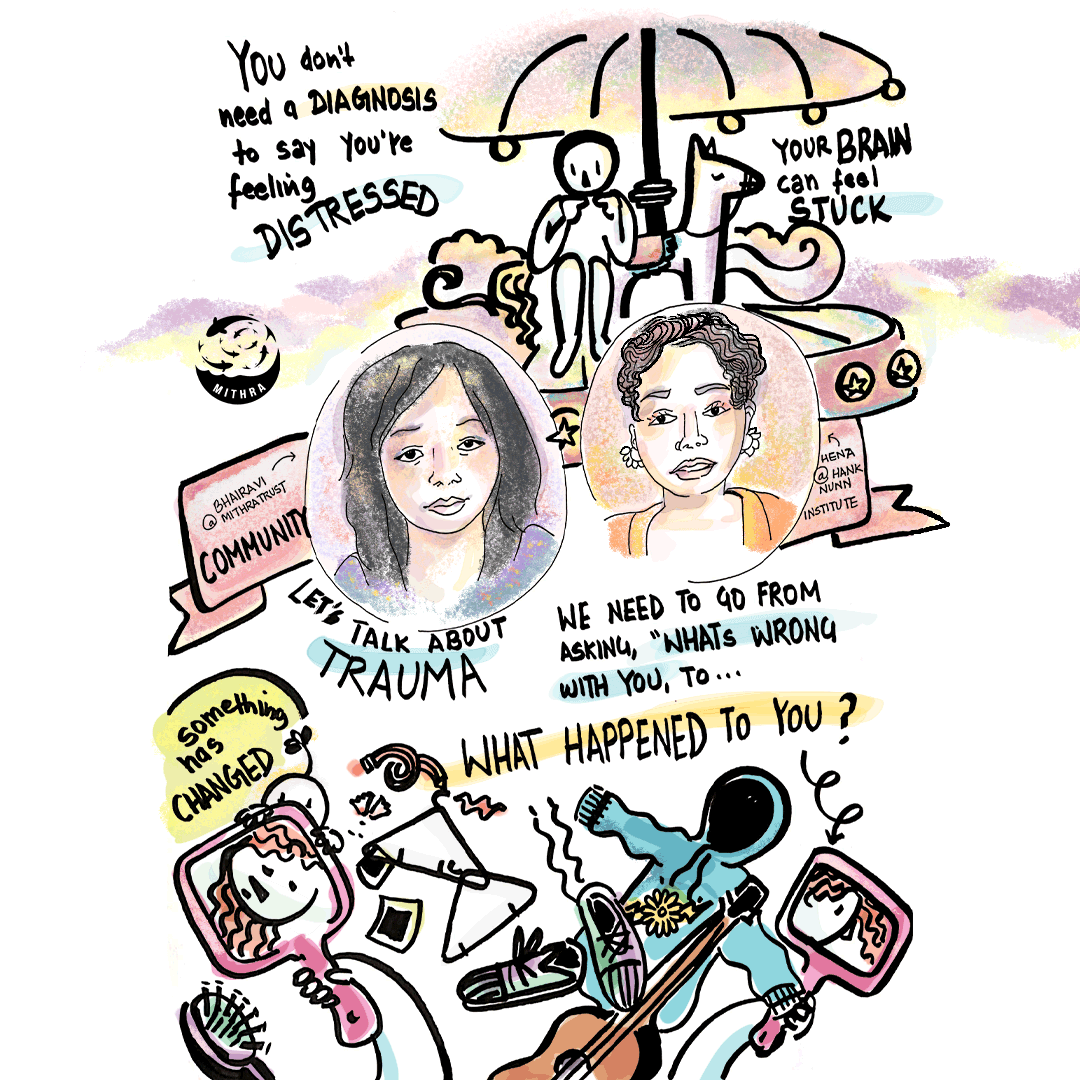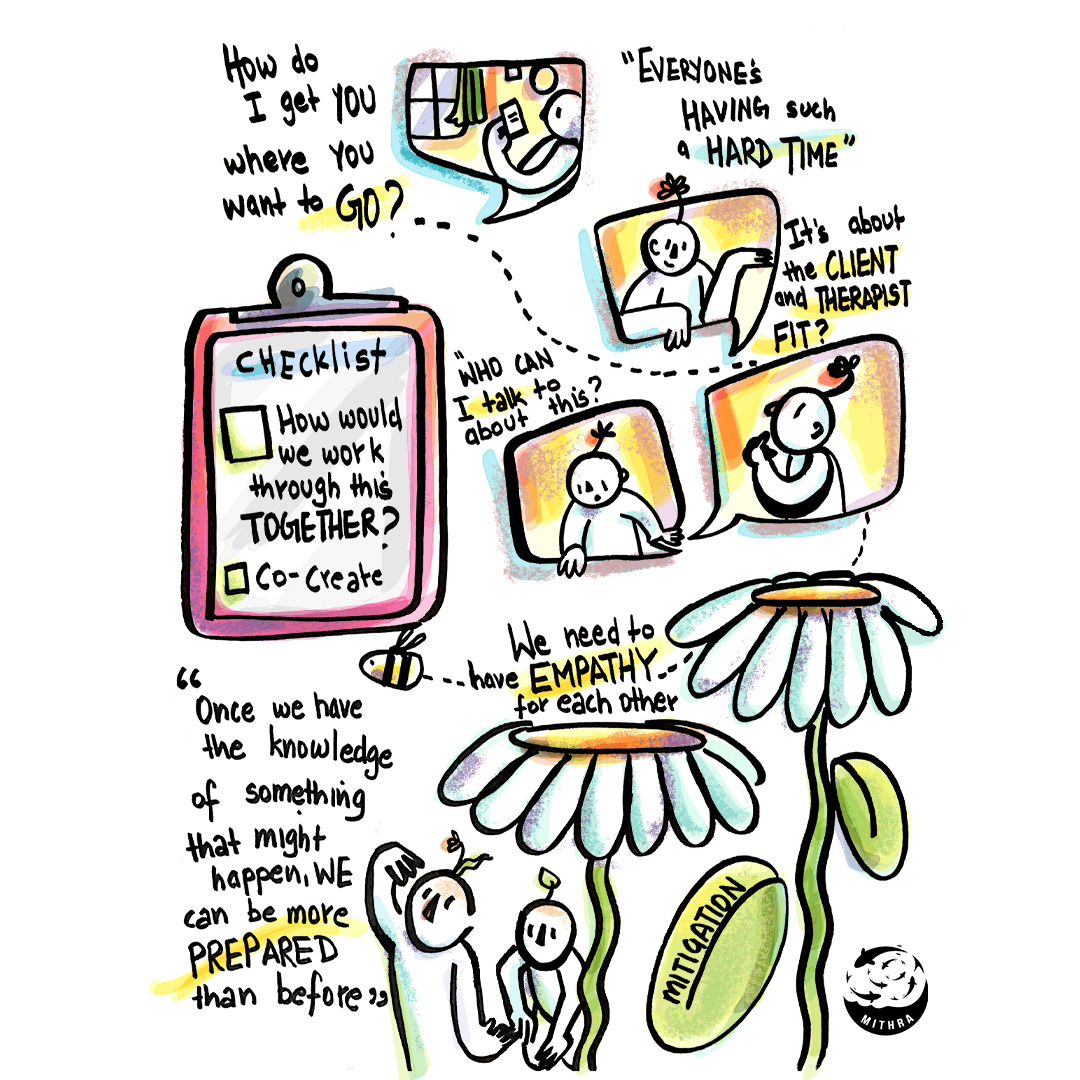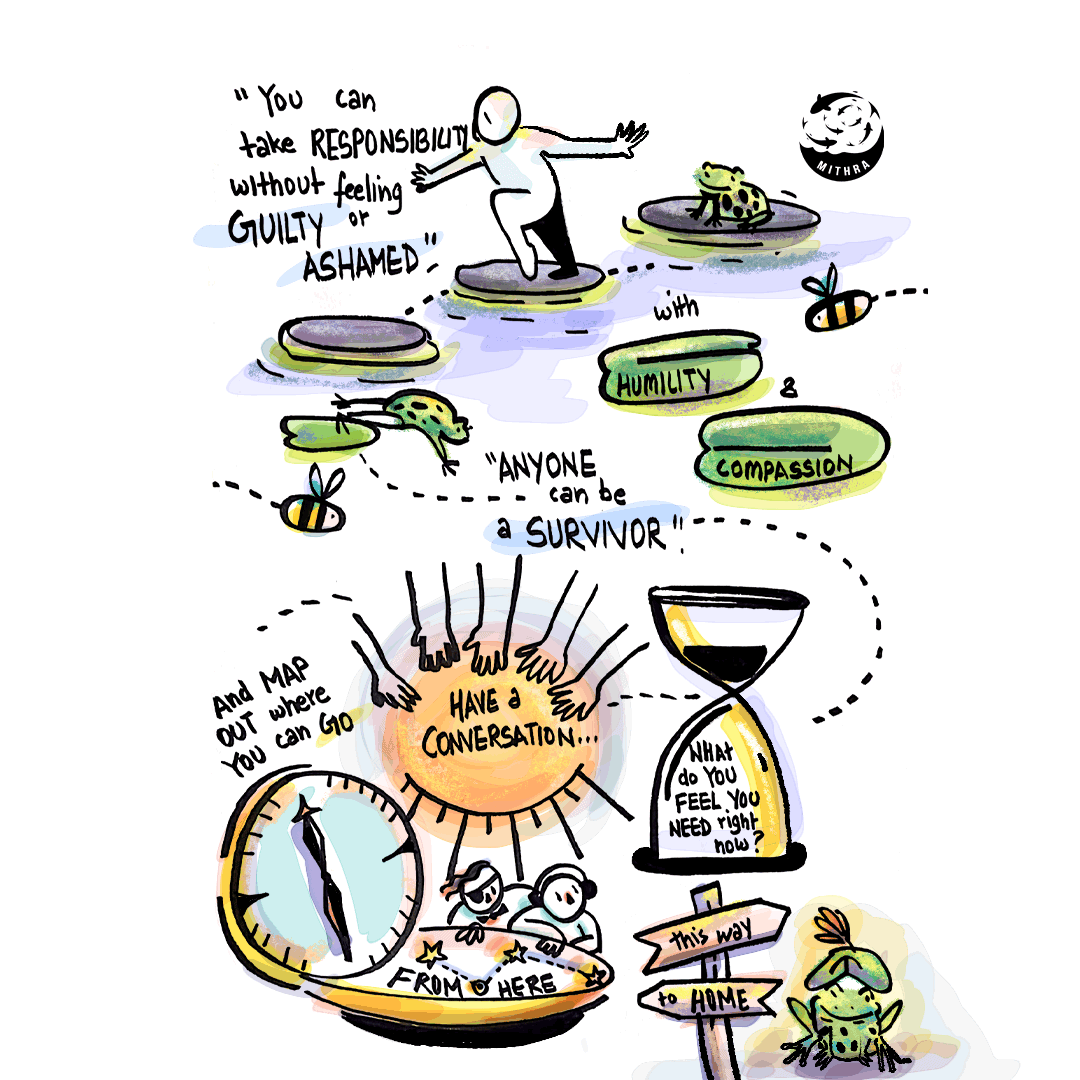 Healing starts with acknowledgement and seeking the right kind of support. 
Illustrations by Tarushee Mehra a part-time dreamer and full-time storyteller. Tarushee hones her skills as a creative educator by reflecting on her understanding of the world and the unique way in which she illustrates it. Comics, short stories, rhymes and whimsical characters come alive in her quest to make learning visible and share it.
We'd love for you to use our illustrations on your website or as part of your educational programs. If you do, please credit "Mithra Trust" on all materials that include these illustrations.
Written by Rahel.