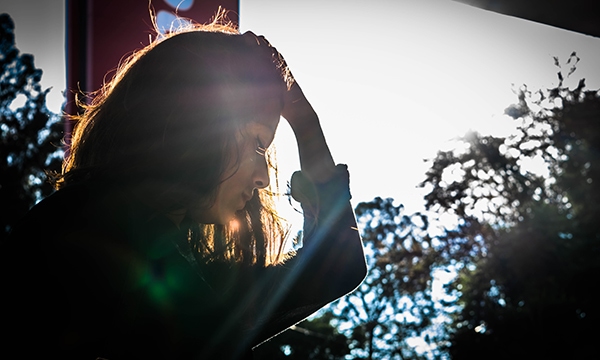 Depression - You Are Not Alone
Depression is difficult to recognise, even among the people we know closely, including our friends and relatives.
In 2018, celebrity chef and travel show host Anthony Bourdain took his own life. The news came as a shocker to thousands of people around the world who had watched his shows and wanted his job that revolved around travel and food. Bourdain was battling addiction and depression along with other medical conditions. He had even shared his struggle with depression in 2016 on his show Parts Unknown when he visited Argentina – a country that has embraced mental health treatment. Bourdain spoke of how insignificant things could trigger a depressive episode, making him feel alien and isolated.
Depression is difficult to recognise, even among the people we know closely, including our friends and relatives. To put things in perspective, sadness is a mood that is usually triggered by a difficult, hurtful, challenging or disappointing event or situation. But with the passage of time and the turn of seasons, life moves on and our emotional hurt fades and the feeling passes. Depression is more than just a low mood – it's a serious condition that affects our physical and mental health.
"I think it's important that people no longer look at mental illness as something taboo to talk about. It's something that's extremely common, one in five adults has a mental illness, so basically everyone is essentially connected to this problem and this epidemic." - Demi Lovato
"A big part of depression is feeling really lonely, even if you're in a room full of a million people." - Lilly Singh
"I found that with depression, one of the most important things you could realise is that you're not alone." - Dwayne 'The Rock' Johnson
"Obviously not as much in my real life as the songs are, but I have a very dark side. I'm very available to depression. I can slip in and out of it quite easily. It started when my granddad died when I was about 10, and while I never had a suicidal thought, I have been in therapy, lots." - Adele
The disease is frequently misunderstood as a sign of weakness, laziness, attention-seeking behaviour, or self-indulgence may sometimes lead us to forget that depression is an illness. As a mood disorder, depression can be mild, moderate or severe, marked by persistent negative feelings and thoughts, including feelings of hopelessness, a feeling of emptiness, low energy and an irritable mood. This is usually coupled with a lack of enthusiasm about activities that we may have previously enjoyed, we either lose interest or feel like it takes too much effort.
Some of the most accomplished people in the world, like Deepika Padukone, and Olympian Michael Phelps, have spoken about their experiences with depression. Author J. K. Rowling even used her experience with depression to inspire the characterisation of the Dementors in the Harry Potter series.
"Depression is the absence of being able to envisage that you will ever be cheerful again. The absence of hope. That very deadened feeling, which is so very different from feeling sad." -JK Rowling
With more people addressing the issues of depression and coming out to talk about their experiences, the illness is slowly inching away from the shadow of stigma. Depression does not mean that we don't live a full life and we are certainly not alone. In fact, many people deal with successes and failures large and small in their day to day life while depressed. But we must be more aware and learn to identify symptoms and look out for signs in ourselves and in those that we know. Dealing with depression can be challenging and might make you feel hopeless but by getting help via CBT and therapy, you can explore your strengths and gifts which can make you see light at the end of the tunnel.